DiCAPac WPMS10 iPod iPhone Waterproof case plus Earphone
Brand:
DiCAPac
Product Code:
WPMS10
Availability:
In Stock
Price: £6.99

DiCAPac WP-MS10 iPod iPhone Waterproof case + Earphone
JIS IPX 8 (JIS Waterproof test highest grade)
Patent Product - ISO9001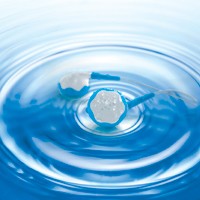 Waterproof case for iPods-Classic, Touch, Video- with Haptic respond vibration waterproof earphone.
JIS IPX8 grade (highest waterproof grade) case(33ft) and earphone(10ft).
This case can be used with:-
iPods
iPod Classic
iPod Video
iTouch
iPhone
Most of MP3s
Directions to use :
1. Open the mouth of the case.
2. Put your phone into the case.
3. Zip the case and press.
4. Fold along the folded lines and stick the first velcro.
5. Close with second velcro. After use remove the water then take the phone out while keeping the mouth part in a downward position.
Features
DiCAPac Waterproof case(up to 10m) for iPhone series & MP3
Touch screen available and can talk and listen.
In the wintertime, DicaPack is usable in ski resorts.
Protect your phone from water, sand, dust, etc. in the ocean and mountains

Let's listening to music in the swimming pool!!

1.Waterproof function of protect to MP3.
2.High transparency window to see LCD sharply.
3.Water proof earphone to use water plug. Perfect waterproof in the water safe as anything
4.Waterproof vibration earphone of exclusive use. Transmission the sound by vibration
5.MP3 pack handing neck strap to carry easily, more activities to wear armband.
All of DICAPac's products have passed Japan's rigorous JIS IPX8 test and are all waterproof products of grade 8 (the highest grade).
JIS stands for Japan Industrial Standard, an industrial standard system.

Grade 1: protected against dripping water for 10 min at 200mm
Grade 2: protected against dripping water when tilted up to 15 degrees for 10 min at 200mm
Grade 3: protected against spraying water for 10 min at 200mm
Grade 4: protected against splashing water for 10 min at 300-600mm
Grade 5: protected against water jets for 3 min at 3m
Grade 6: protected against heavy seas for 30 min at 3m
Grade 7: protected against the effects of immersion for 30 min
Grade 8: protected against submersion
Write a review
Your Name:
Your Review:
Note: HTML is not translated!
Rating:
Bad
Good
Enter the code in the box below: